Website Portfolio
Website Design Styles
*** Mobile Friendly websites are NOW needed to maintain your SEO rankings ***
FAQS ABOUT APRIL 21, 2015 MOBILE-FRIENDLY UPDATE FROM GOOGLE
From Google Webmaster Central Blog, "in February, we announced that the mobile-friendly update will boost the rankings of mobile-friendly pages -- pages that are legible and usable on mobile devices -- in mobile search results worldwide. (Conversely, pages designed for only large screens may see a significant decrease in rankings in mobile search results.)."

The following shows the difference between website design styles. Websites can be built using the Fixed Width, Responsive, Mobile Friendly, or Adaptive design styles. For each design style I created a similar Fixed Width website to showcase the website design style. To view the difference between these websites first look at the Fixed Width on your desktop or laptop computer then look at the Fixed Width and its corresponding design style website on your tablet or mobile device.
Mobile Friendly
Your existing website can become Mobile Friendly without needing to rewrite your entire website. This time saving technique results in a Google Approved Mobile Friendly website where your website's SEO ranking is not decreased.
Responsive
Responsive Web design is aimed at developing websites to provide an optimal viewing and interaction experience - easy reading and navigation with a minimum of resizing, panning, and scrolling - across a wide range of devices (from desktop computer monitors to mobile phones).
Photo Carousel
A Photo Carousel can be developed to scroll through the photos in your carousel library at a defined rate of time. Using either the left or right arrow buttons will scroll the Photo Carousel in the respective way. Hovering your cursor over the Photo Carousel halts the carousel from scrolling through the photos. Clicking on any photo will open that photo in a larger window.


Form
Form fields can either be developed to send visitor's input as an HTML or a plain text email. Also, the visitor's input can be inserted into a database.
Websites Developed
Webmaster for boulderukulelegroup.com. Designed, developed, and maintain the website by using HTML5, CSS3, PHP & jQuery. Built and maintain the accompanying MySQL database.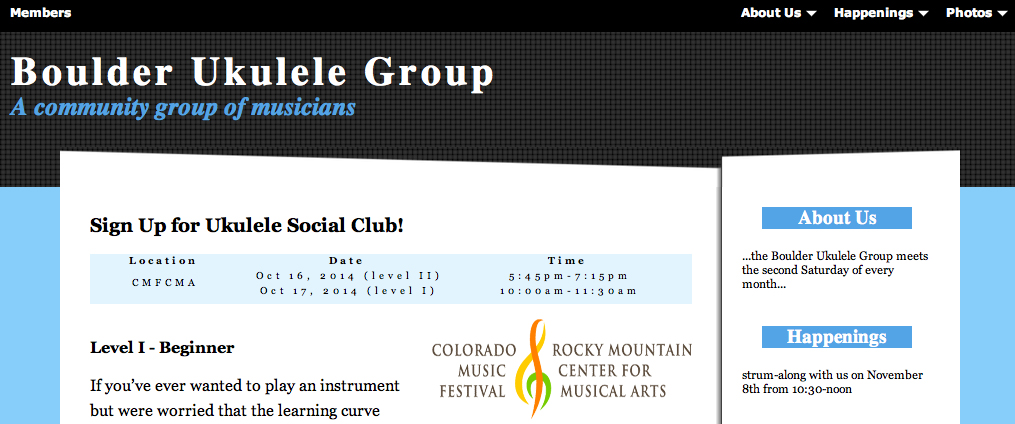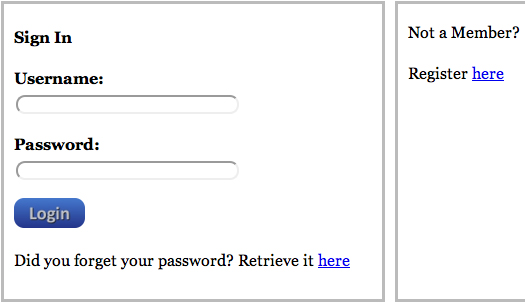 Using account management, developement can be implemented to create a password-protected member. This member can then retrieve their password via email or, if they choose, they can change their password all while any action (member creation, login, password retrieve, password change) can be recorded into a database. Queries can be written to monitor data and to extract needed information from the database.
Website Updates
Whether your site is built by WordPress or built by HTML code, iBoulder Digital can update your existing website.
Custom-themed WordPress site BSW.com has been updated by iBoulder Digital.
| | |
| --- | --- |
| PREVIOUS webpage look | NEW webpage look |